Thank you for visiting our Internet site. As an up-to-date business, we want to give you the opportunity to stay in touch with our company and our offers. In brief, you should know that our company was established in 1990 and had been responsible for providing outstanding Tree service as well as Landscaping services ever since.Our regular customers particularly value our quality of work.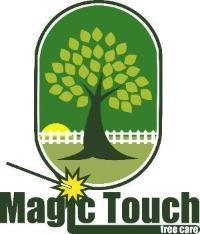 MAGIC TOUCH TREE CARE SERVING SOUTHERN CALIFORNIA SINCE 1990 OFFERS QUALITY TREE CARE AND LANDSCAPING SERVICES FOR: RESIDENTIAL, HOME OWNERS ASSOCIATION,COMMERCIAL& INDUSTRIAL PROPERTIES.

WE ARE BONDED & FULLY INSURED

We gladly serve: Norco/Corona, Riverside, Orange, San Bernardino and Los Angeles Counties

OUR SPECIALTIES:

Professional Tree Trimming
Tree Removal
Crown Reduction & Tree Pruning
Power Stump Grinding
Palms Skinned
Palms Trimming & Removal
Ivy Topping & Removal
Lot & Hills Clean-ups for Fire Regulations (Important to do it on time!)
Concrete Removal (We haul away)
Sod Removal
Sod Installation
Sprinkler System Installation (Automatic recommended for water saving)
We plant all kind of flowers, trees,build walls, fences to make your yard look beautiful.
Got trash? We can help you to haul all away.
FIREWOOD FOR SALE!!!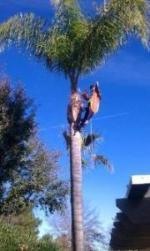 "Cutting down Trees is not a simple job, it can turn very dangerous. Therefore, only experienced- professionals personnel should do it."